Fine arts-trained designer Simon Johns is best-known for making furniture that draws you in with unabashed curiosity. The silhouettes he crafts are an engrossing union of organic crags and sleek surfaces that exude a feeling of wonder. They're the kind of textures that beg to be pored over and appreciated for their ingenuity and attention to detail.
Earlier this year, Simon introduced his Portals collection at the International Contemporary Furniture Fair (where he won the ICFF Editors Award for Best Furniture in 2022); it's an assortment of unglazed wall accessories that can be illuminated or reflective.
As his studio continues to evolve existing concepts and explore new ideas, we asked Simon to share more about his first design memories, his hands-on approach to problem-solving, and why finding the right space matters for certain objects.
Do you have a first memory of an iconic piece of furniture, or what do you remember feeling when you encountered your first beautifully designed space or object?
I don't think any of the first pieces I noticed as being designed were actually iconic, but there was a series of objects that I knew had gained my parents' respect. There were stainless steel table lamps with flattened opal glass orbs, bentwood veneer sconces and a Danish gravy boat that I remember quite well. My parents had brought many things back from living in England for a while in the late 1960s, and many of these objects survived changes in trends by moving to the family cottage. My parents had built it in the late '70s, so it was a little more modern and a better fit for these objects than our turn-of-the-century home filled with older antiques.

In 2015, I went to New York Design Week for the first time to understand what making furniture could be. I particularly remember seeing Bec Brittain's booth at the International Contemporary Furniture Fair, and being blown away by her Shy lights and Maxhedron fixture; even the presentation of her booth felt somewhat disruptive at the time.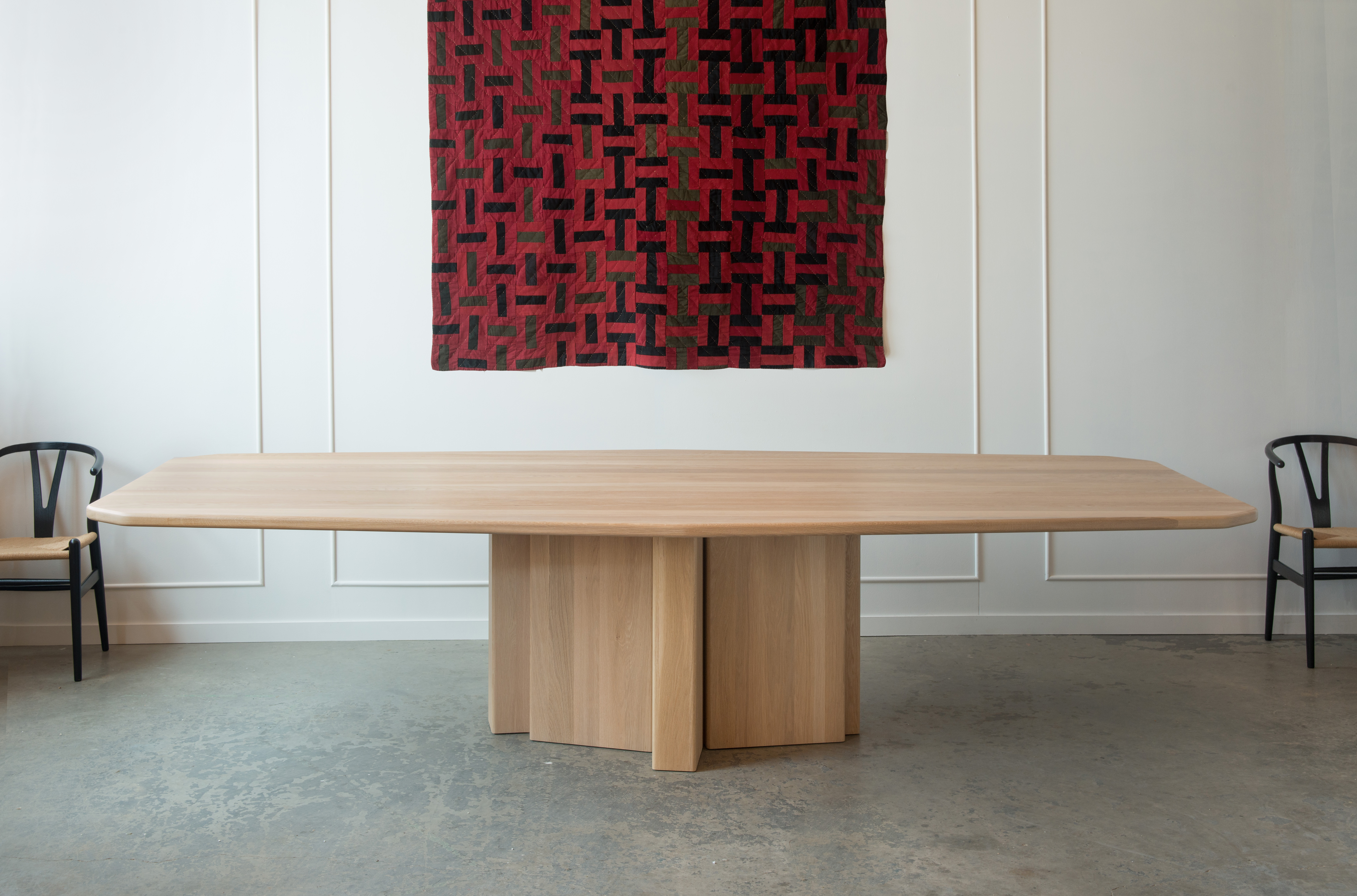 What's your favorite way to problem-solve when working on a project?

I sketch a lot with a fine point pen – I have many, many sketchbooks. Once I feel I have an idea worth exploring, I create miniature forms, to-scale, that I insert into a maquette of a room. I use scraps of cardboard, foam, wood and tape. I hot glue gun miniatures together and get a sense of volume and presence.

How do you invigorate your creativity?

I would say my recipe is one-part mountain, one-part city. Although I live in rural cottage country full time, I do get energized by visits to the city and hikes to high peaks. Every year I also make a multi-day back-country ski trip with friends in remote areas of Quebec and really take the time to soak in the light. During the evenings I sketch a lot, and some ideas kind of find clarity along the way.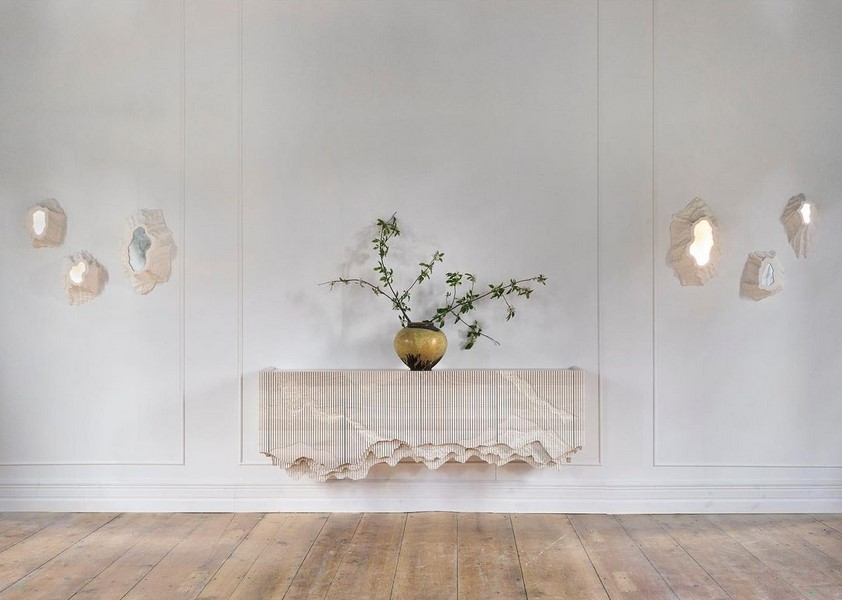 Tell us about developing the Portals collection ­– what was on the mood board for those pieces, or if you don't use one, what were the references you were working from?

I don't really use mood boards at all; everything I make is based on continuous play with models and with learning techniques. I don't really sit down to think about an entirely new independent collection. Instead, I look at a body of work and explore where it should go next. I am really interested in clay, so I have been learning more and more about different aspects of it; the Portals pieces appeared once I translated my works in plaster to a thinner medium.

Your work is described as "illustrating a conversation between the fabricated and the elemental." Why are you drawn to the interplay between the natural and the human-made?

Beyond imitating nature and all that "nature is the best designer" stuff, I am drawn to our fascination with it. Our understanding of the world sometimes feels challenged when we notice how perfect a landscape's composition is or how intricate the texture of moss upon a stone can be. Every time we witness this perfection or experience an unexpected shift in the scale of things – say while being upon a mountain top or taking the time to look at patterns on an insect's wings, we experience something simple but really unique. My work used to use actual stone, and then I started mimicking materials. But I guess I'm gradually shifting to just trying to ignite the experience of these moments without being as specific about where it's coming from.