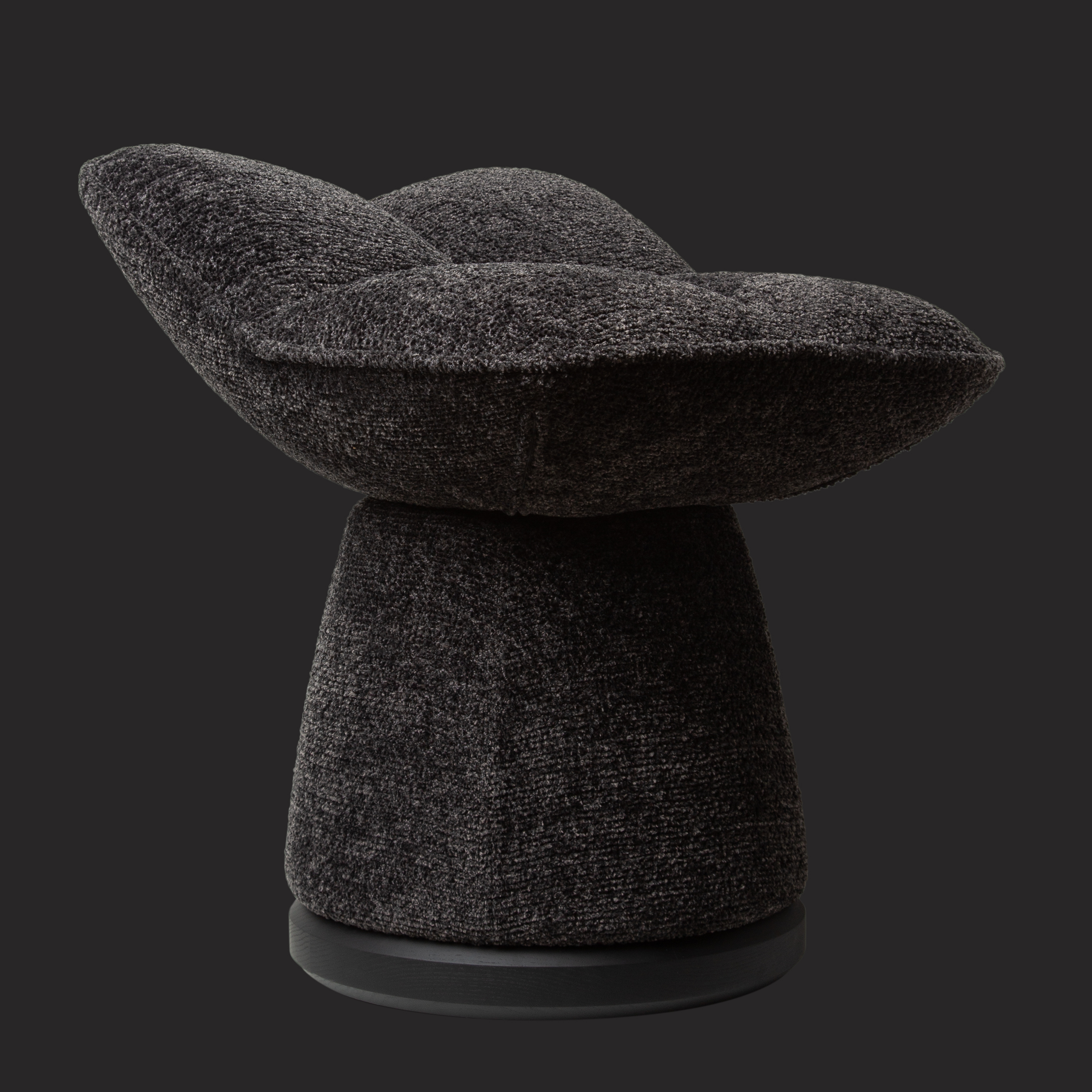 5 Questions With…. is a new series on the Hollace Cluny blog that invites our makers and designers to divulge more about their practice and notable products.
For over twenty years, Alessandro Munge has created spaces that exude a richness of ideas and devotion to detail. His award-winning multidisciplinary collective, Studio Munge, is responsible for designing projects including luxury hotels and restaurants, inspired residences, and novel spaces such as the gorgeous members-only club E Madison Ave.
At Hollace Cluny, you'll find two seating options designed by Alessandro. The Quadrifoglio collection is his first foray into furniture design – an expression of his Italian-Canadian roots which manifests in striking lines and thoughtful gestures. The Quadrifolgio Stool, which comes in both indoor and outdoor options, is made in Italy and crafted in sumptuous boucle or chenille fabrications. The intriguing shape of the seat is reminiscent of the four-leaf clover from which the collection gets its name.
Given the personal nature of the Quadrifoglio collection's inspiration, we asked Alessandro to share more about the process of its creation, how he keeps his creative juices flowing, and which designers have influenced his extraordinary career.
Do you have a first memory of an iconic chair or something by a top designer? What do you remember feeling when you encountered your first beautifully designed space or object?
I remember vividly deep diving into Philippe Starck's creative world in the '80s. Beyond the aesthetics, what fascinated me most were his business sense and understanding of the market, his distinct identity, and his fearlessness. I loved that he would look at established standards and flip them upside down, challenging the sector and consumers to think differently. He left such a long-lasting impression and was a massive inspiration in going on my own and launching my studio. I had such a great time when I first went to The Bazaar by José Andrés at the SLS in Miami Beach, which Philippe designed way back then. The unexpected visuals, the vibrancy, the drama, the attention to detail... It was a superb culinary and design experience. Decades later, I'm working with José in Miami on an extraordinary project that will open later this year. It's a surreal, full-circle moment! But Philippe isn't my only influence – Andrée Putman, Richard Meier, and Frank Gehry all taught me about harmony and bravery; about the balanced juxtaposition of unpredictable design elements.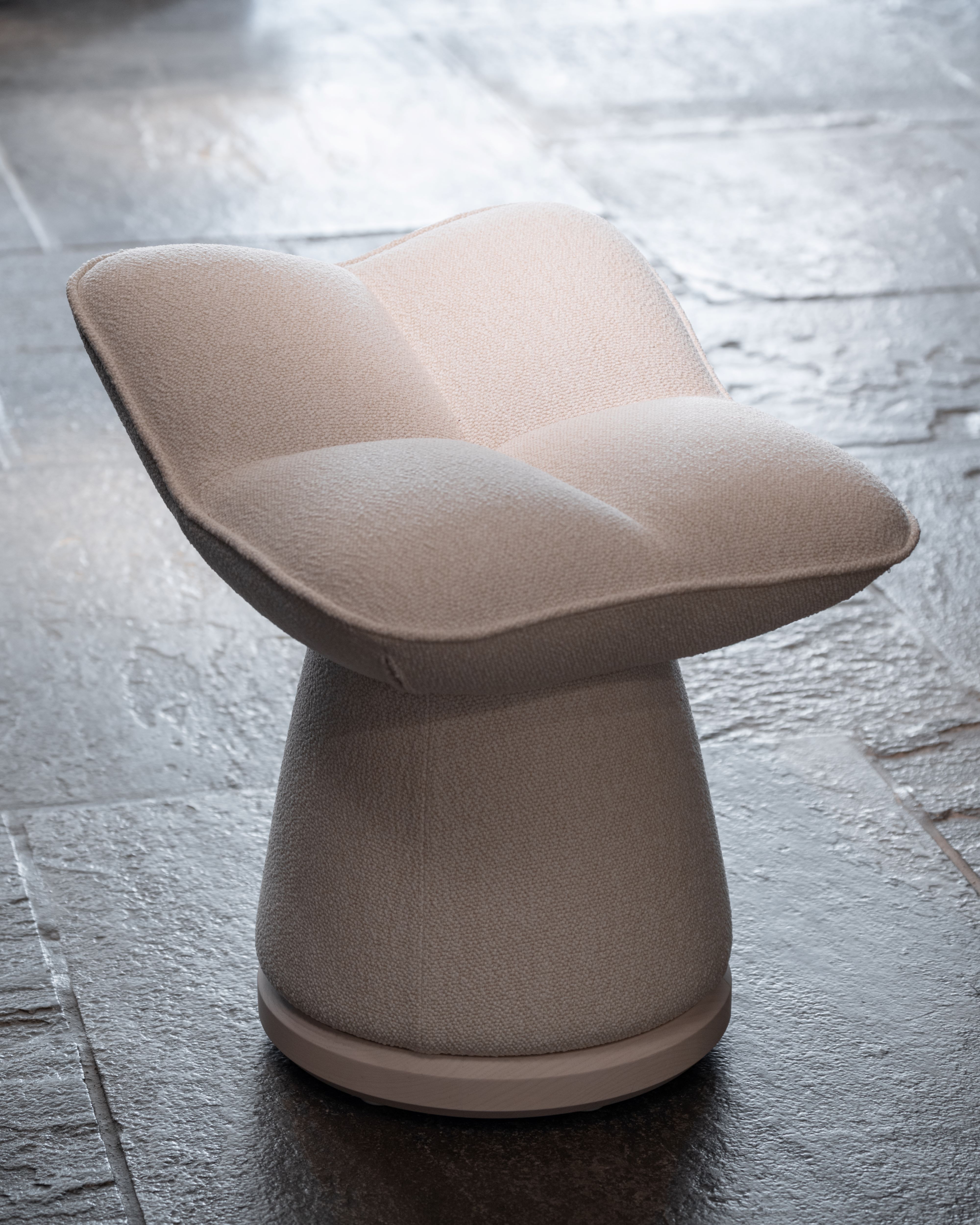 What's your favourite way to problem-solve when working on a project?
Surprisingly answers come very naturally when the framework is established; I can picture solutions clearly. Then, it becomes about communication and collaboration with my team to execute the design intent. I have the best team; everyone is so different in our studio, and everyone brings something extremely precious – individuality, passion, and expertise – to the table. When our team comes together, magic happens because we are all aligned in seeking the right solution, pursuing excellence rather than the quick, easy way out.
How do you invigorate your creativity?
Creativity is a gift and a trained ability to break down a concept and recompose its core elements in a completely different way infusing unexpected aspects. To be genuinely innovative and do that effectively, you need tremendous exposure. You need to experience as much as possible and retain that valuable information to be recalled later. You must build a mental reference catalogue of what has been done successfully and unsuccessfully. It's all individual, but I get the most inspired by travelling and having meaningful conversations. That's how I connect with the world and absorb my reference points. My questions and the streets I walk during our immersion phase always surprise clients. Design authenticity is a hidden gem that is rarely found in obvious places!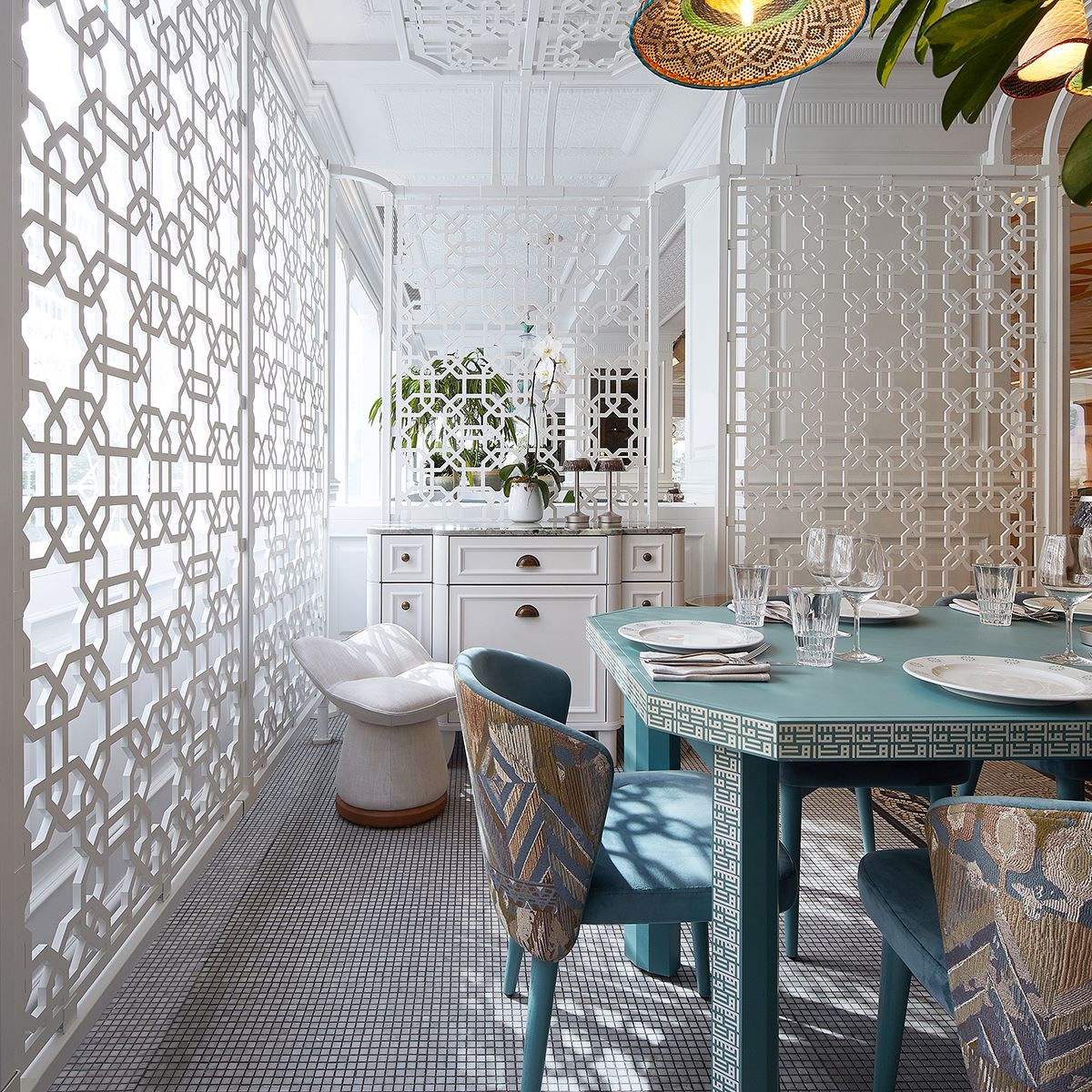 Why was the four-leaf clover the inspiration for this collection?
Looking at the market and our needs as a design studio, I noticed a gap for comfortable, versatile, playful, smaller stools that could work in the hospitality and residential sectors. I got so tired of looking at basic cylinders and cubes. We loved the function of a petite ottoman but didn't connect with the uninspired form. I craved more – a signature piece that would tell a story and have an identity while remaining discreet in nature. All this led to Quadrifoglio. And so, we crushed the sides, perfected the balance and stability, and softened and tailored all corners making it pretty from all angles. I love how light and easy to move around the piece is; how it can dress up or down for the occasion. Like a four-leaf clover, the stool is beautiful as a single accent piece to complement a sofa or grouped as a cluster. Making it outdoor grade was also a priority for us, so we could specify it for lively patios, as accent chairs by the pool, etc. There's something very emotive, inviting and inherently social about Quadrifoglio. It belongs where people congregate.
Why was it important to you that the Quadrifoglio pieces are made in Italy?
As an Italian Canadian, a first-generation immigrant, I grew up sitting between two chairs. I'm so grateful for all the opportunities Canada has offered me throughout the years, and I'm a proud Canadian business owner contributing to the local economy. But I'm equally Italian, attached to my roots and extremely demanding when it comes to the manufacturing process and longevity of our pieces. Producing our collection in Europe, in Italy, where there is such a celebration of the art of furniture crafting, made complete sense, especially for a piece challenging to produce. Together with my team, I visited factories seeking the right partnerships that could execute on our mandate of excellence. In Italy, I connected with craftsmen who understood the vision and were so committed to quality that it felt like a perfect fit. Our partners are equally passionate about the details as I am; you can feel it in Quadrifoglio and its tailored, sculptural qualities all the way to the seat zipper.
See Alessandro Munge's lighting collection for Gabriel Scott here.