Nothing catches the eye quite like a pop of colour; and while some design has taken a demure turn in recent years, we're all for adding a dash of vibrancy to really make a room sing.
Here are 12 vivid styles from our designers and makers that will have you happily humming "Somewhere Over The Rainbow".
GREENER PASTURES
Gorgeous shades that add a rich lift.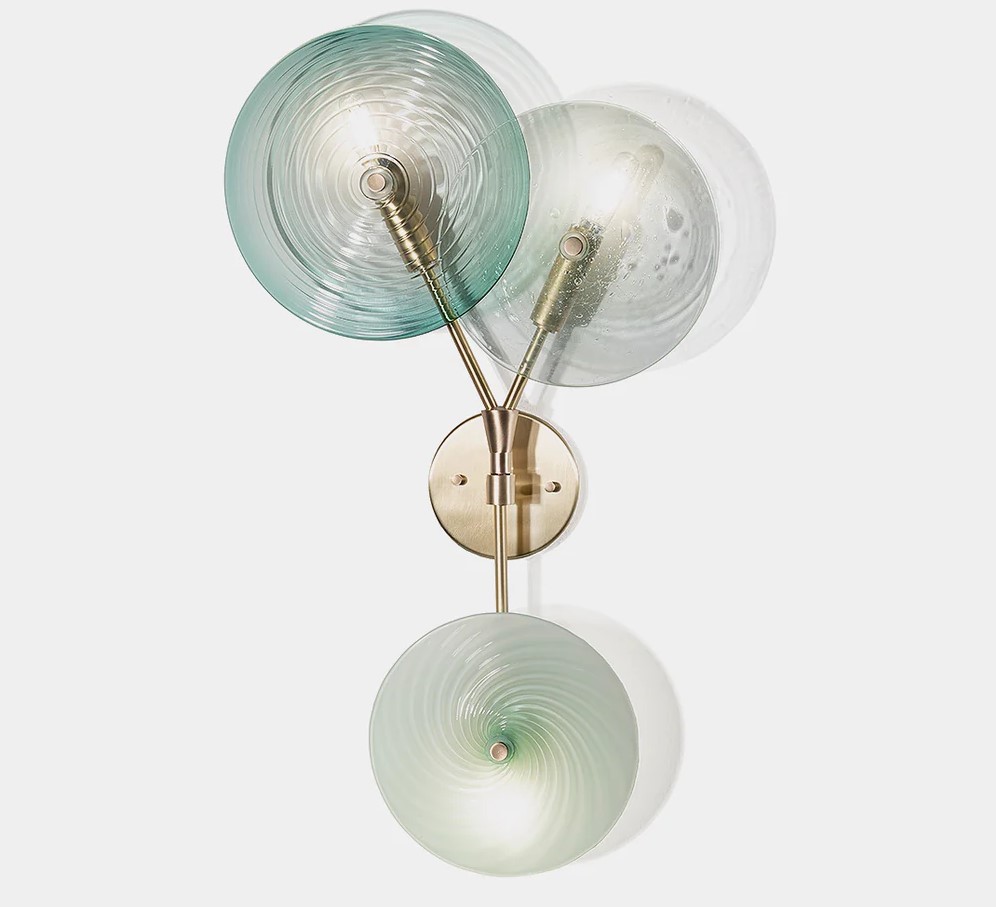 A new design for the Rhode Island-based company, Tracy Glover Studio's sublime Rondel Triad Sconce provides an artful glow thanks to the combination of different textures and colours of handblown glass.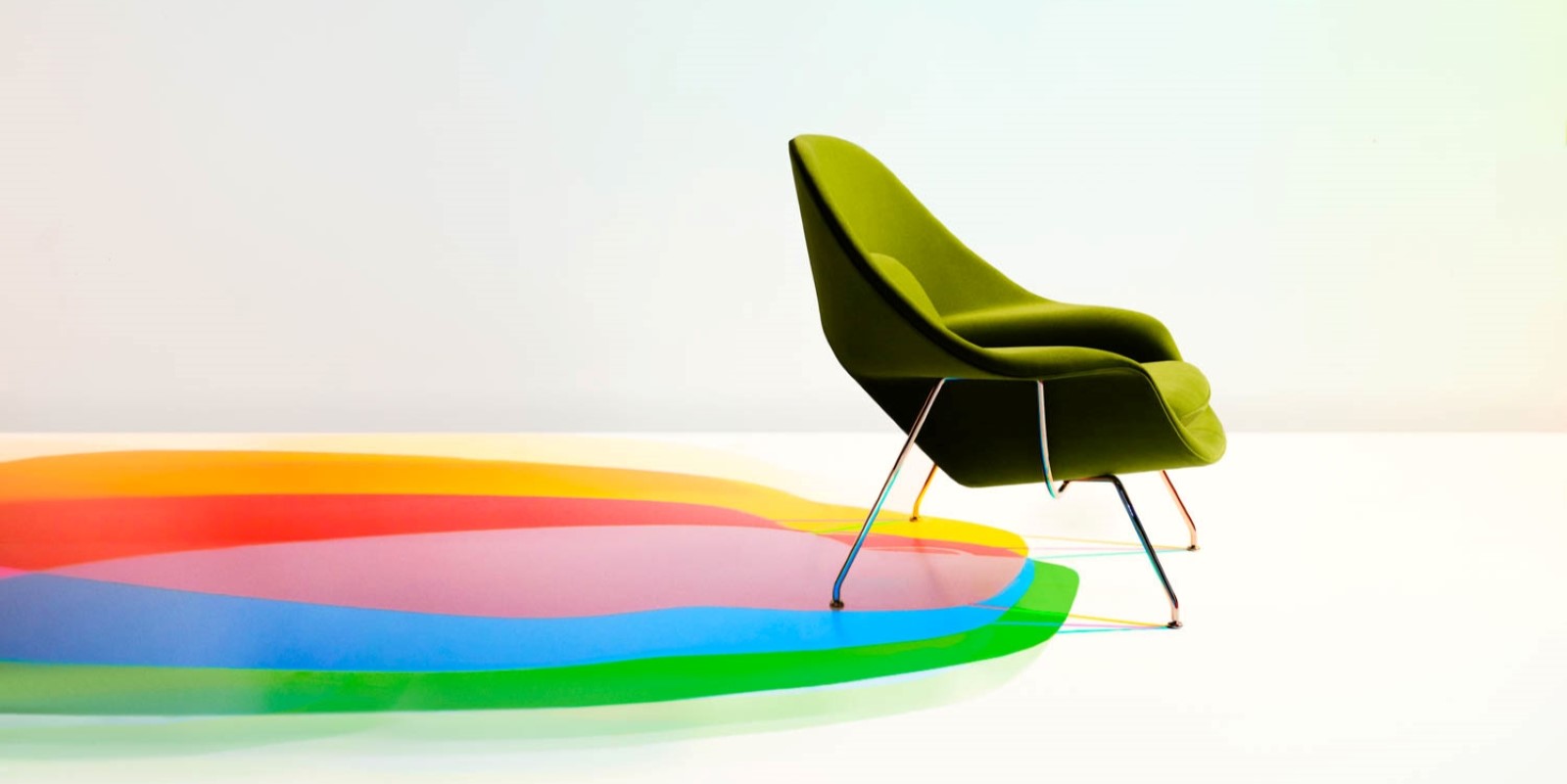 One of the most exceptional examples of mid-century seating ever, the Womb Chair from Knoll – which celebrates its 75th birthday this year! – can be upholstered in a variety of brilliant materials.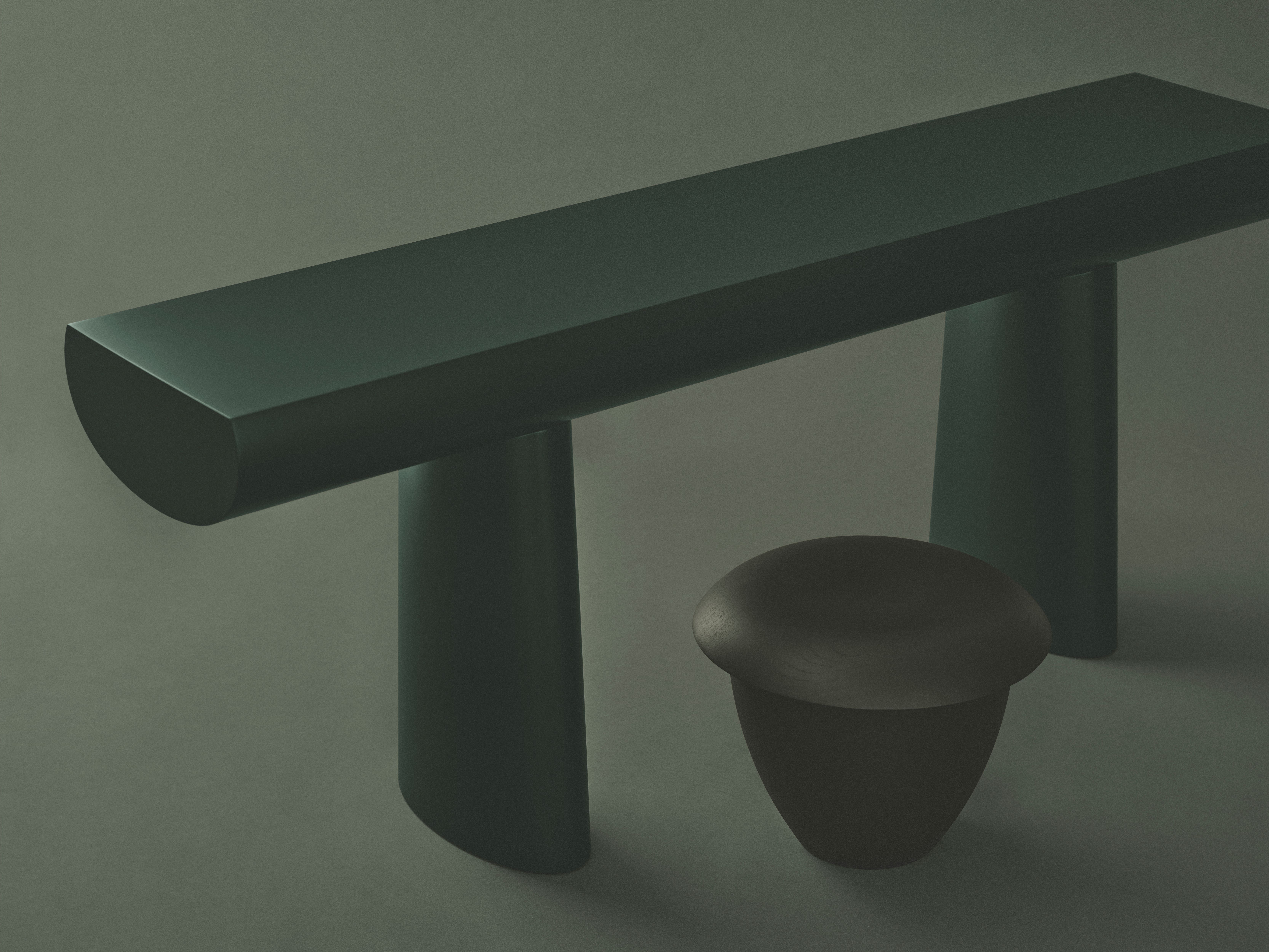 Karakter's Bon Stool, an updated take on a 2015 Aldo Bakker design, has an attractive sculptural quality that's also rather whimsical.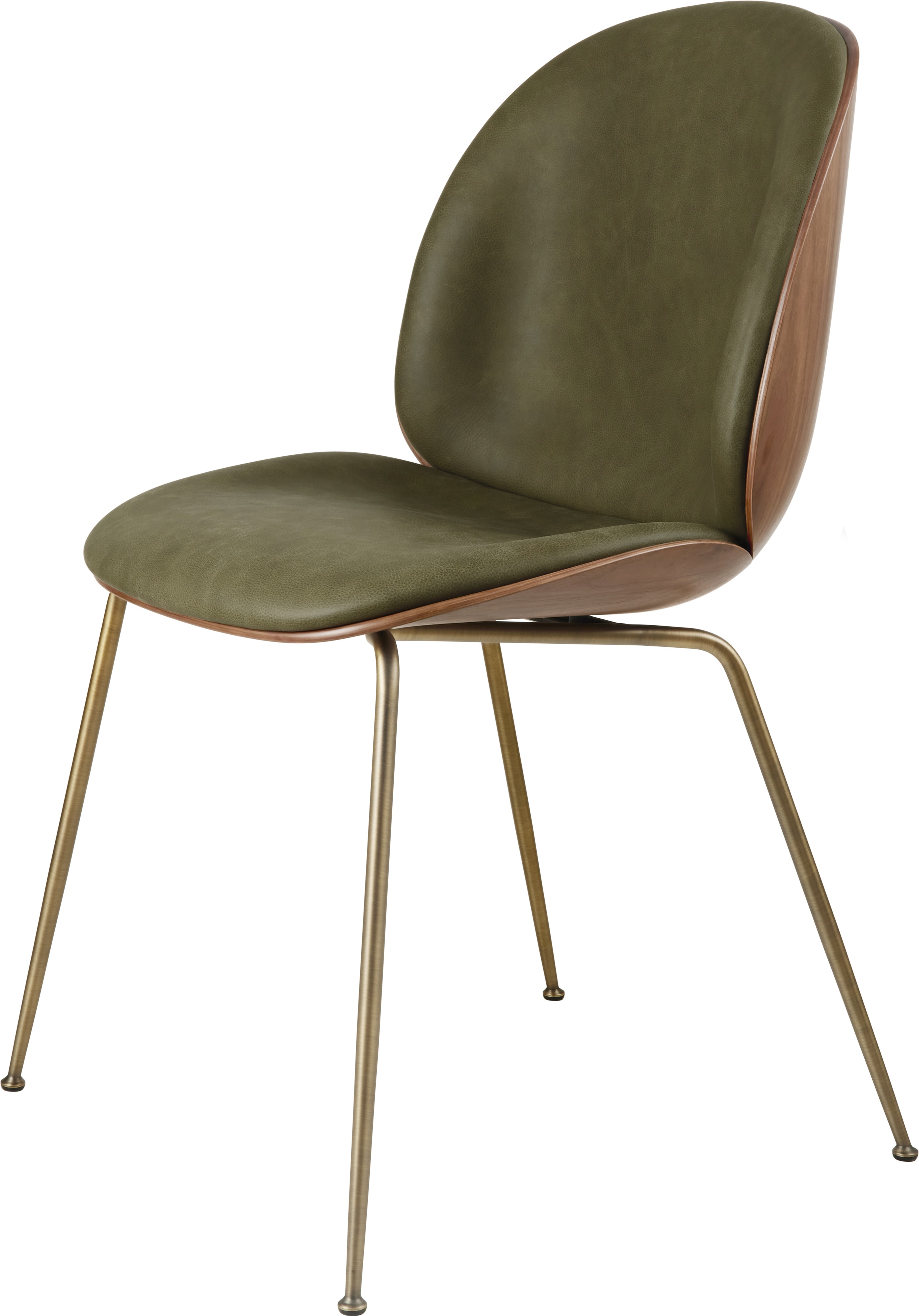 Inspired by the robust and intriguing shape of an insect's shell, the Beetle Dining Chair by Gubi features a molded veneer design that's complemented by a selection of upholstery options in fabric and leather.
VARIETY SHOW
Prismatic pieces for when one hue just won't do.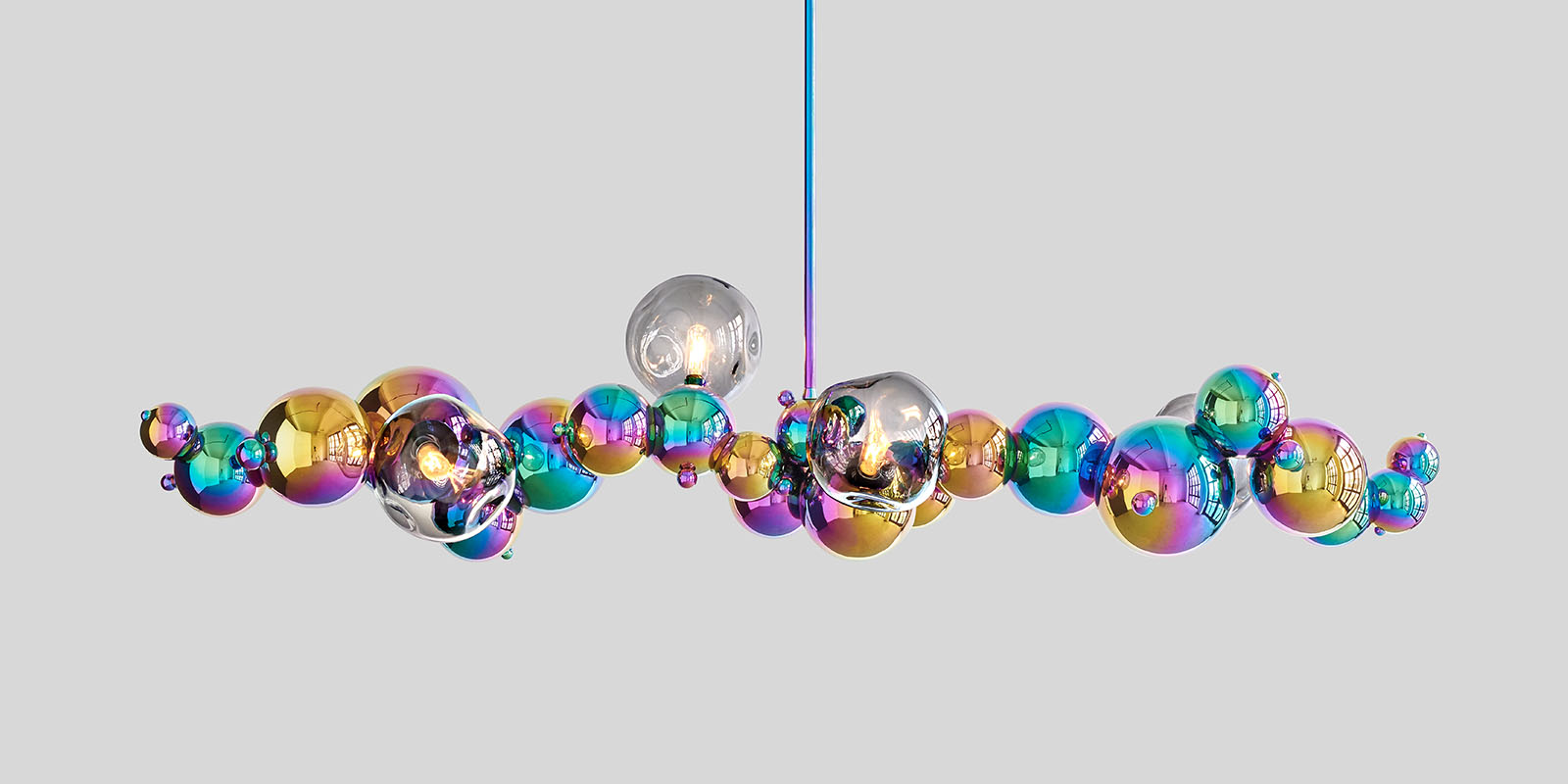 Available in matte and polished lustre finishes, the stunning iridescent Rainbow Bubbly 04 Chandelier by Rosie Li Studio is a delightfully daring design.
Tom Faulkner's beguiling bespoke steel and glass-fabricated Papillon Coffee Table makes a bold statement.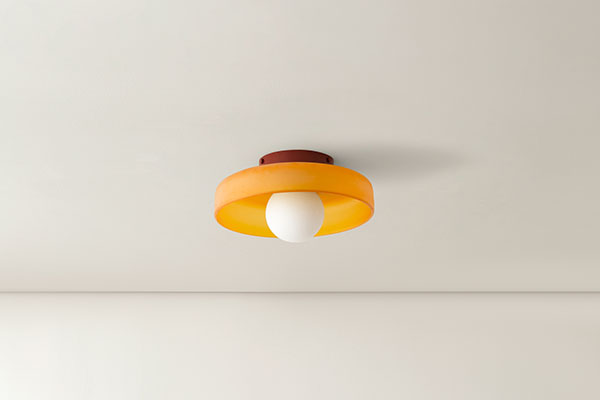 A compellingly minimalist form that comes in a variety of lively hues, In Common With's Disc Surface Mount is handmade in Brooklyn.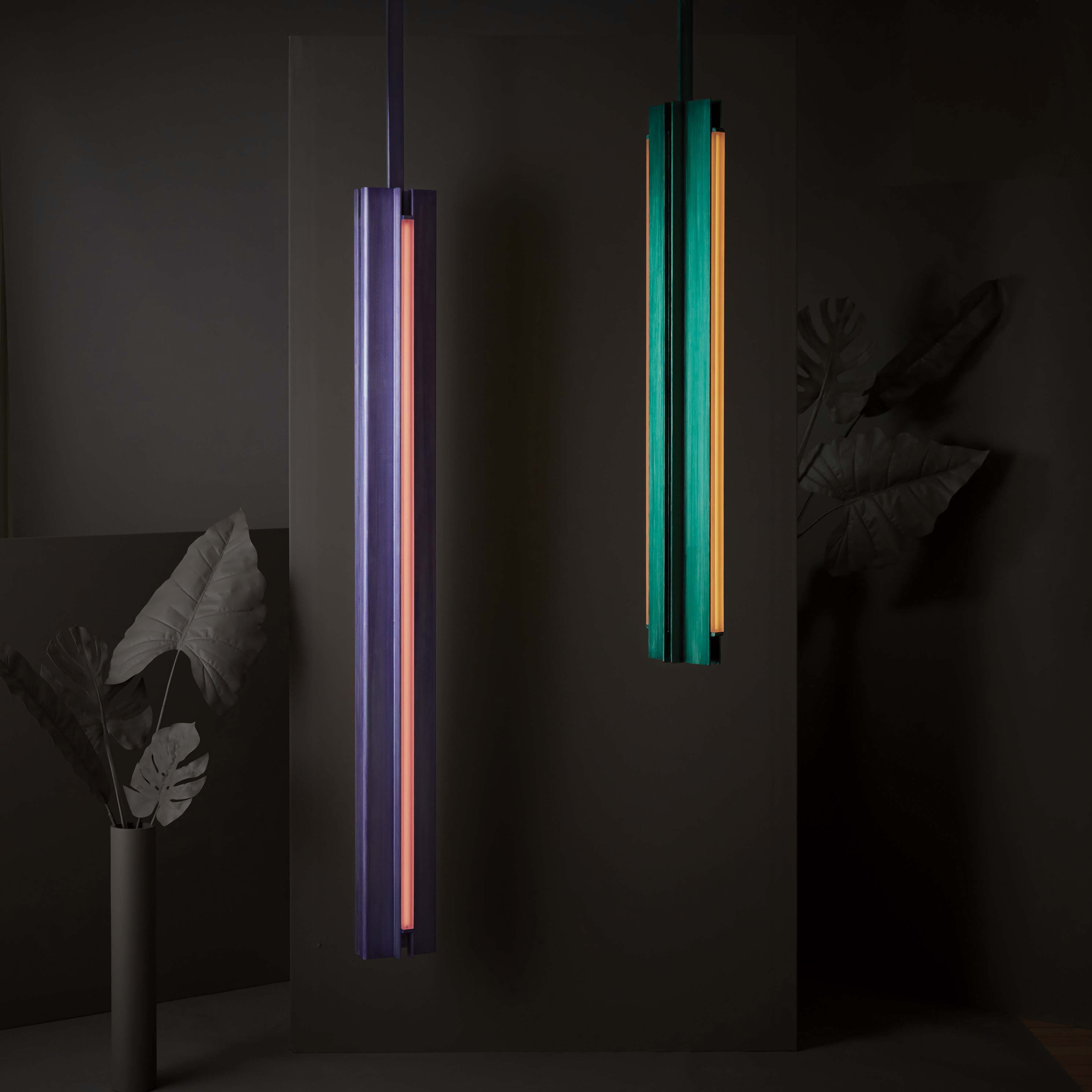 Dynamic and modern, the Beam Pendant by Pelle (seen here with the Glow Pendant, left) is a commanding example of the power of colour.
SINGULAR SENSATIONS
Decadent jewel tones to heighten the drama.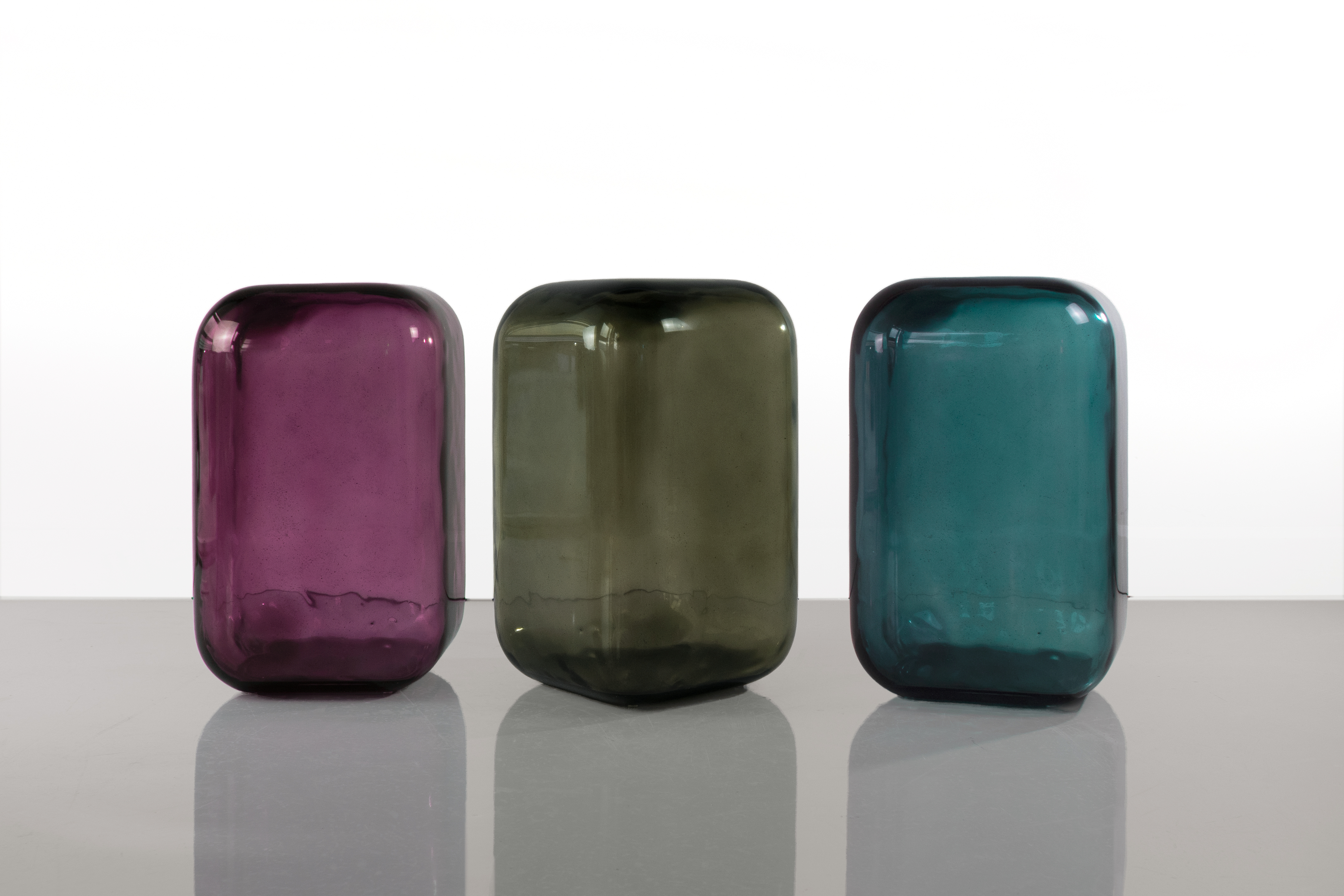 Recently added to our roster, Toronto's Creators of Objects works with an opulent spectrum of resins to craft notably novel pieces such as the Oort Table.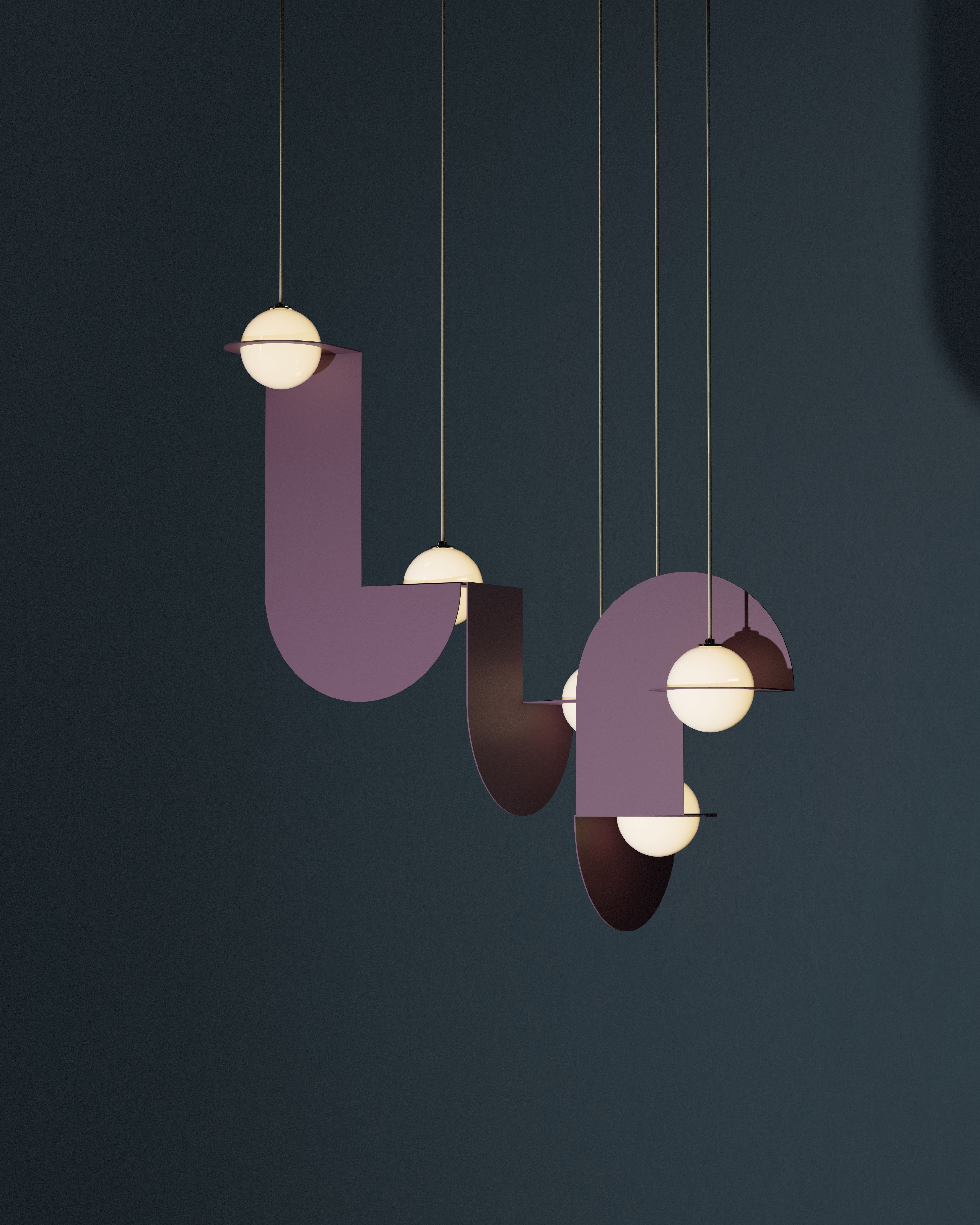 The playfully powerful silhouette of Lambert & Fils' Laurent Atelier 01 lighting design, seen here in an arresting aubergine, is simply breathtaking. To learn more, read an interview with founder Samuel Lambert on our blog.
Aptly named the Swoon Chair, this plush piece designed by Space Copenhagen for Fredericia is a unique fusion of the characteristics found between a lounge chair and an armchair.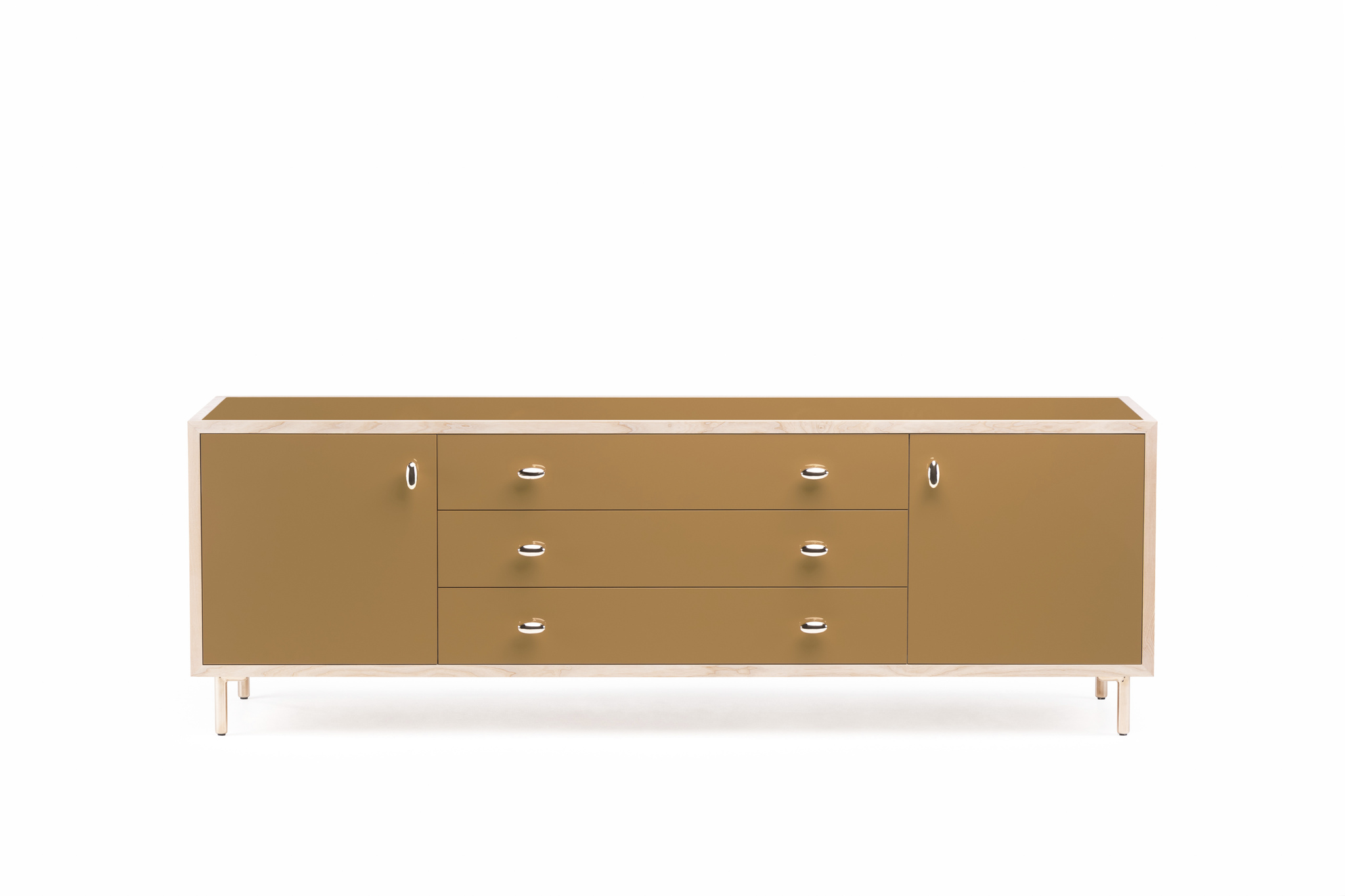 Stately and striking, the Classon Sideboard by De La Espada comes in an assortment of sumptuous shades and configurations; the depth of colour is enhanced by polished bronze legs and drawer pulls.