With its unique combination of comfort-driven design and commanding presence, Knoll's Womb Chair is a favourite among our designers – and it's no surprise why. Since its launch in 1948, the Womb Chair has come to represent a distinct shift in the way furniture was created, from concept to the way it is crafted.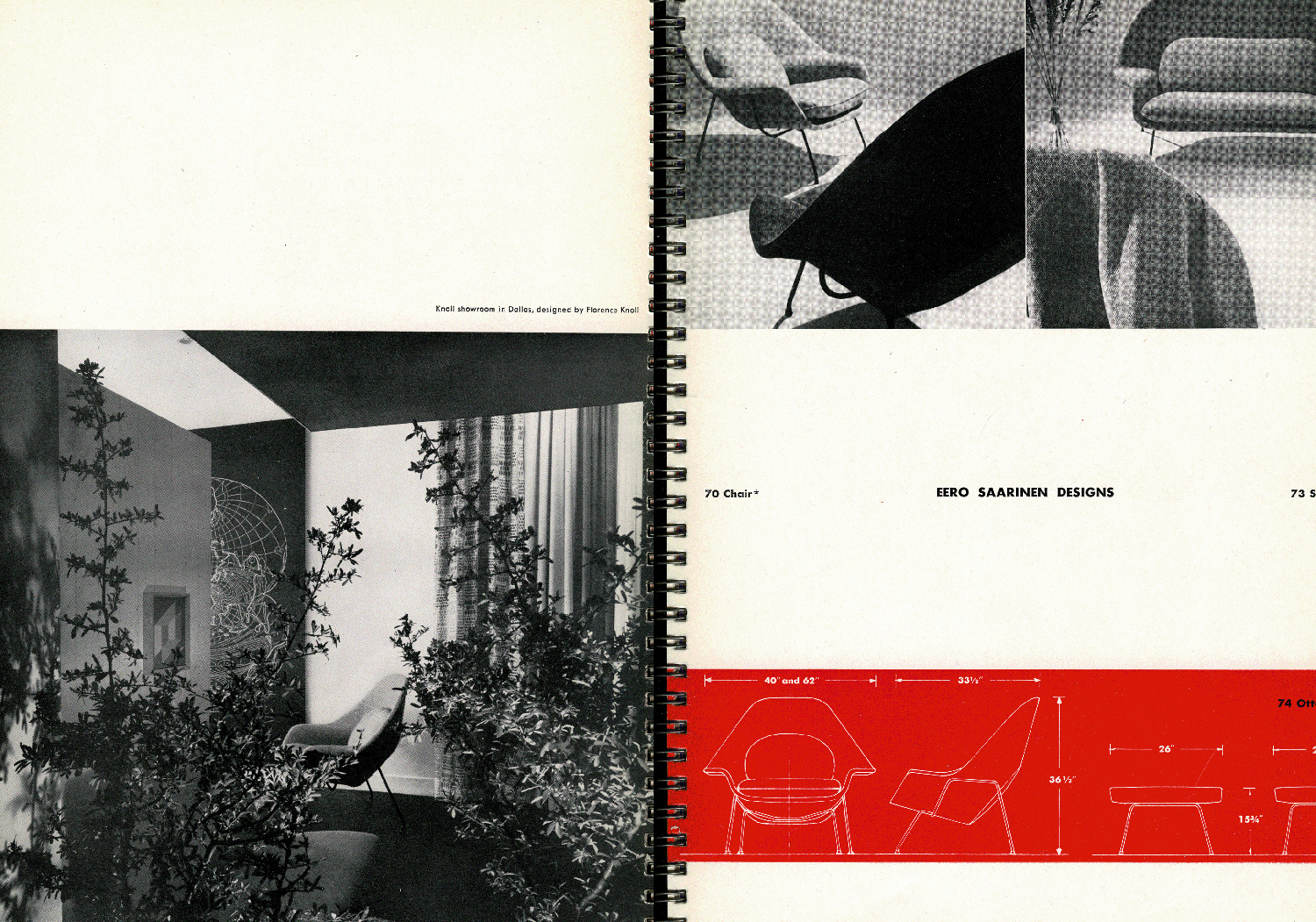 According to Knoll's archives, Florence Knoll enlisted Eero Saarinen to create something that reflected a new perspective on the function of furniture. In 1946, she asked Saarinen to design "a chair I can sit sideways in or any other way I want"; the guideline was a direct refusal of the stiff, conformity-enhancing designs of the day.
Other lounge chairs prompted women to sit in a prim, "ladylike" fashion, but Florence Knoll wanted to offer something that allowed for freedom of movement – and the freedom to take much needed time to oneself.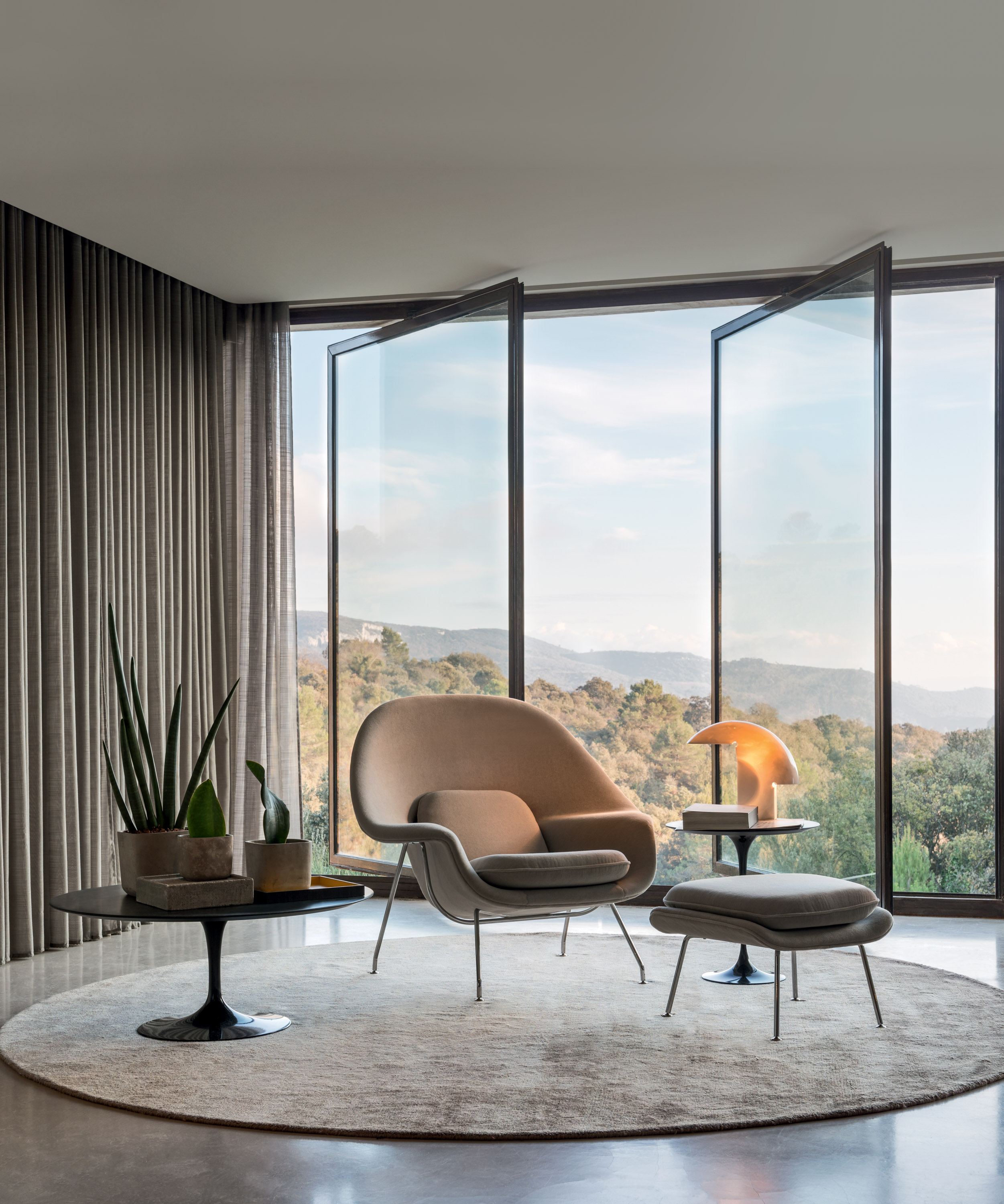 Saarinen is said to have originally tried to make the new design using molded plywood, but the outsized dimensions of what would come to be affectionately dubbed the "Womb Chair" meant he and Knoll had to redirect course. Instead, an experimental use of fibreglass was employed to give the piece its roomy shape.
Today, every Womb Chair is still made by hand using fibreglass and the most durable and ambiance-enhancing materials including bouclé, velvet, and leather. We are pleased to offer its three available sizes (standard, medium and small), with the standard and medium options accompanied by an ottoman; it's a pairing ideal for lounging any way you want.